Spend a Day in Anastasia State Park
Family-Friendly Activities in Anastasia State Park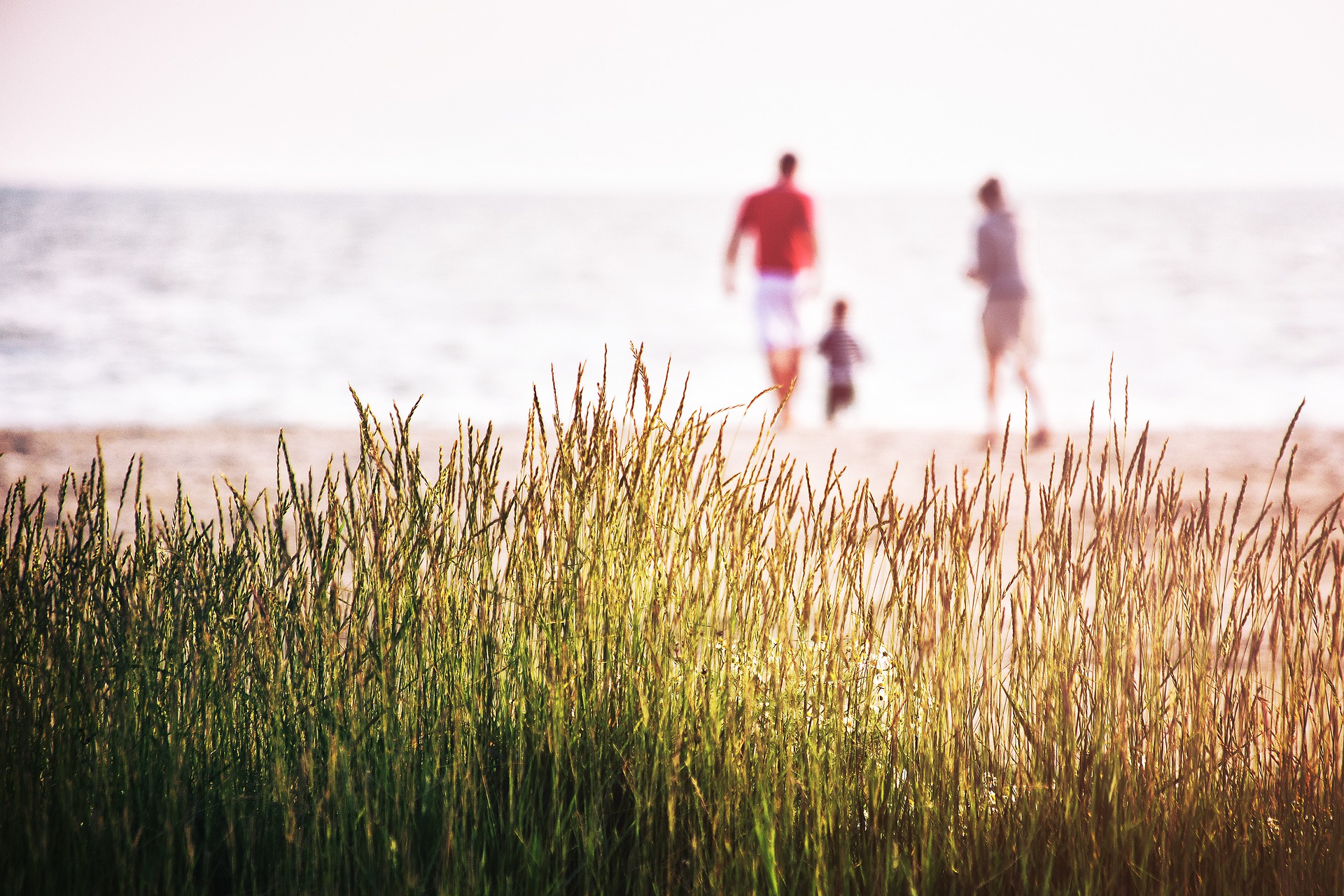 There are so many things to do in this state park, you and your friends or family will want to return time and time again for new adventures. Whether you want to venture out into the water or traverse the nature trails, you're bound to have a fun-filled outdoor day.
These Boots are Made for Walking… On Hiking Trails!
Grab your hiking boots and head out on one of the nature trails. There are over 1,600 acres of beaches, marshes, sand dunes, and maritime hammocks to be explored.
Depending on the trail you hike, you and your family will have the opportunity to see wildlife such as shorebirds, fish, crabs, dolphins, manatees, marsh birds, sea turtles, and other marine animals. You might also catch a glimpse of the endangered Anastasia Island Beach Mouse, so don't forget to bring your camera!
If you're interested in a bit of history, you can also hike the coquina quarries, dating back to the 1700s, when the Castillo de San Marcos was first constructed. The quarries were continuously used until the 20th century, and this is now a protected historic site on the National Register of Historic Places.
Breakout the Bike
Whether you want to rent a bike or bring your own, Anastasia State Park has several miles of beach and park roads waiting to be explored.
Grab Your Fishing Pole
Salt Run is one of the most popular fishing spots in Anastasia State Park. It is lined with oyster beds and grassy dunes. You'll have the opportunity to catch fish such as trout, redfish, and flounder. You can also cast your line in the waters off the north end of the park for a chance at some great catches as well.
Need some bait? The Island Beach Shop offers frozen bait for purchase. It also has a monofilament disposal bin and fish-cleaning station you can use.
Make a Splash!
If sailing is something you love to do, Salt Run has calm waters and steady winds, which are perfect for sailing. The area is also full of dolphins, manatees, sea turtles, and birds. Sailboats are available to rent; check out the State Park website to reserve them.
If paddling is more your style, you can rent a kayak, canoe, or paddleboard and make your way through Salt Run's rich ecosystem. From the water, you'll be able to see beach dunes, the St. Augustine Lighthouse, and a variety of wildlife.
Kayaks rented from Anastasia State Park offer single seats or double seats and come equipped with back support for comfort.
Canoes are perfect for family-friendly paddling as well. They allow you to cruise around Salt Run at your own pace and the stability of the canoe makes it ideal for taking pictures. The canoes rented from the state park can sit up to three people.
You can also rent paddleboards. This is a very popular activity since it helps you improve your strength, stamina, and balance. It's also a ton of fun! You'll want to call ahead to check weather conditions before preparing to go on a paddleboard adventure.
Leave Your Footprints in the Sand
Anastasia State Park has miles of white sandy shores that are perfect for so many things! Walk along the beach, look for seashells, build sandcastles, sunbathe on your beach towel, or bike along the shore.
When you're ready to cool off, there are plenty of swimming opportunities for you to enjoy along the four miles of beaches. There is also a designated swimming area behind the Island Beach Shop and Grill, at the beach access ramp, which is monitored by a lifeguard from Memorial Day to Labor Day. However, whether there is a lifeguard there or not, you should always exercise caution when swimming.
If you're looking for even more fun, grab a surfboard! Anastasia State Park is one of the best places to go surfing on Florida's east coast. If you don't have a surfboard of your own, Surf and Boogie boards are available for you to rent at the Island Beach Shop.
Sleep Under the Stars
You can't experience all Anastasia State Park has to offer in a single day, so why not spend the night? The campground is located inside the park and is used year-round. You'll be close to the beaches, as well as the city of St. Augustine. There are 139 campsites that can accommodate tents and RV's.
Campsites come with water, electricity, an in-ground grill, fire ring, and picnic table. So, if you want to get out into nature with your family and spend some time under the stars while enjoying the cool ocean breeze, reserve a campsite at Anastasia State Park!
Check out Nearby St. Augustine
There are so many things to do and explore while in Anastasia State Park, but if you decide you want to head back to civilization, there are lots of fun things to do in the city of St. Augustine as well, which is just minutes from the state park.
From shopping to dining to exploring museums and history, aquariums, and zoos, there's no shortage of family-friendly activities to enjoy. Looking for more ideas? Check out our Things to Do page!
The post Spend a Day in Anastasia State Park appeared first on St. Augustine, FL | Oldcity.com.
Old City
#mortgagestaugustineflorida, #staugustine, #staugustinenews #staugustinemortgage, Attractions & Sightseeing, Family Friendly, Kid Friendly, Sports & Recreation, Things to Do, What to Do